A reminder that the Curbing Cars Newsletter now publishes monthly. Paid subscribers will receive a special Mid-Month Report.
The Airline Business Has Never Encountered Such Turbulence
I was around to cover the 9/11 attacks, and I remember when oil prices spiked and sent a collection of airlines into Chapter 11 bankruptcy, some more than once. I remember the attempted terrorist attack involving the Underwear Bomber, and the impact of SARS.
All those things rattled the airlines, but it's safe to say that nobody in the industry has ever seen anything like the turbulence that COVID-19 has created.
On Thursday, 718,310 people passed through TSA checkpoints at airports across the United States. That was two million people fewer — two million! — than passed through checkpoints on the same day in 2019.
July is typically the busiest month for air travel, but the checkpoint numbers haven't broken 800,000 on a single day this past month. Essentially, only about one-quarter of the number of people are flying this year that flew at this time last year.
You can see the ripple effect traveling all throughout aviation. And because air travel usually falls precipitously from August through Thanksgiving, it's likely that the number of passengers is likely to go down this fall, not up.
COVID's devastating impact on global tourism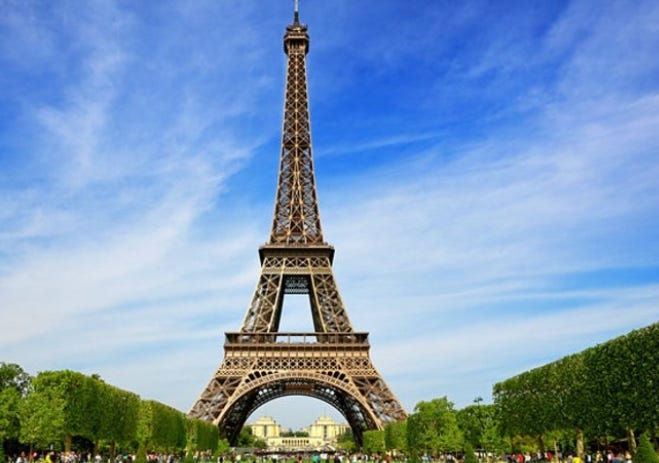 Just how awful COVID has been on tourism is illustrated in a United Nations report. It said that between January and May, the global tourism sector lost $320 billion.
That was three times more than the impact of the 2009 recession, according to the report by the World Tourism Organization.
International tourist arrivals fell by 300 million people, or about 56 percent. And remember that COVID's impact was just beginning to trigger lockdowns in the middle of that period. It's likely that more recent numbers will look even more terrible.
"This latest data makes clear the importance of restarting tourism as soon as it is safe to do so. The dramatic fall in international tourism places many millions of livelihoods at risk," said Zurab Pololikashvili, secretary-general of the WTO.
Last year, global tourism totaled 1.5 billion people. The most-visited country was France, followed by Spain and the United States.
This year, travel from China and the U.S. is at a standstill, says the trade organization. Moreover, the EU won't admit American tourists, which cuts off a valuable source of revenue for tourism entities.
Delta Tries To Get Its Arms Around It
Airlines are adjusting in a variety of ways, however, and in some cases, they aren't bleeding cash quite as badly as they were when COVID-19 first swept across the country.
In the early months of the pandemic, Delta Air Lines was burning about $100 million in cash a day. It's managed to reduce that to about $27 million a day, Delta CEO Ed Bastian told NPR's All Things Considered last week.
Now, a cash burn of $27 million isn't sustainable forever. But, airlines have gotten some federal help, in the form of loans, and Bastian says that it isn't just money that get his airline through this crisis.
"The bottom line is we've got to restore confidence amongst our consumer base in air travel," he told NPR.
"What we really need is instead of more government support, we need demand back. We need a medical cure. We need a vaccine. We need therapeutics. And I think that's probably where any government focus ought to go."
Airlines themselves are running into the same delays that passengers encounter when it comes to COVID tests.
"The time it takes to get the results back for our people has extended up to a week, which is unacceptable," Bastian says. "We now have it down to somewhere between two to four days. The good news is that the testing that we're doing on our people is verifying that the aircraft is a very safe enclosed space."
While, some Delta employees are testing positive, Bastian says it's happening at a lower rate than the national level. So, he's confident that Delta's extensive COVID protocols are paying off.
Jets — and regional carriers — go away

On July 17, British Airways startled the aviation world by announcing it was retiring its fleet of Boeing 747 jets. And it wasn't going to give the planes a nostalgic sendoff. The retirement took effect immediately.
BA had the world's largest fleet of 747s, with 31 in service. They represented about 10 percent of BA's global aircraft. And it held out no hope that the jumbo jets would be back.
"It is unlikely our magnificent 'queen of the skies' will ever operate commercial services for British Airways again due to the downturn in travel caused by the Covid-19 global pandemic," a company spokesman said.
In another move, BA also announced Friday that it was retiring its Airbus A318 planes. It used them on all business class service between New York and London, which is discontinued for the rest of the summer. BA says it plans to restore the service in the fall, but it didn't say which aircraft it would use.
Meanwhile, United Airlines announced it was dropping Express Jet as one of its regional carriers, which puts the carrier's future in doubt.
Instead, United will give its 50-seat business to CommutAir. Express Jet had operated 97 regional jets for United, while CommutAir had 37, which should give you an idea of how much commuter jet demand has dropped.
Aviation faces a reckoning
The Economist, in a piece looking at the industry, said that there is likely to be a ripple effect. As airlines cancel airplane orders, parts suppliers will feel the impact. Airports, already hurting from a lack of business, will see far less revenue, turning their concessions and dining areas into ghost towns.
"The question now is how far they will fall, how quickly they can recover, and what will be the lasting effects," the magazine wrote.
IATA, the international trade group, thinks it could take until 2024 until traffic returns to pre-pandemic levels.
As with so many things related to COVID-19, the recovery won't come until there is a vaccine that's distributed widely enough so that travelers feel safe venturing out.
"There is little sign of virus containment in many important emerging economies," IATA said. "Their continued closure, particularly to international travel, is a significant drag on recovery."
What could help right now is for governments to let people know what they're doing on that score. For instance, Britain said last week that it has begun immunizing a trial group of 300 people with a COVID-19 vaccine.
Britain has already ordered 100 million doses of a vaccine that's being developed at the University of Oxford. The U.S. and China have vaccines under development.
Britain's Prime Minister Boris Johnson cautions against high expectations. "We're not there yet," he says.
And until we are, travel is likely to remain stalled.
Some stories worth your time
Mayors sign on to become 15-minute cities. A few months ago, we told you about Paris Mayor Anne Hidalgo's quest to turn Paris into a 15-minute city. That meant citizens could find much of what they needed for daily life — shopping, medical, education, culture — within 15 minutes of their homes. Now, nine American cities are among those who have signed onto a pledge to become 15-minute cities. They include mayors of Austin, Boston, Chicago, Los Angeles, New Orleans, New York City, Portland, and San Francisco. Meanwhile, Melbourne, Australia has a slightly less ambitious plan to create 20-minute neighborhoods, and it explains how that will happen in the graphic above.
Amazon deploying satellites. This is kind of an intriguing story that has a transportation twist. Amazon has received approval from the Federal Communications Commission to deploy 3,236 low orbit satellites. Under a program it calls Project Kulper, Amazon plans to spend $10 billion to deliver satellite-based broadband services in the United States, and eventually around the world. It describes the service as an effort to help people work from home and students to complete schoolwork, which they can't do in places without broadband service. If those adults and children are home, they'll need to have things delivered, and guess who they may contact for that? Bingo.
Rivian is six months behind. Meanwhile, the company that plans to produce electric delivery vehicles for Amazon has pushed back its schedule. Rivian says it needs another six months to prepare the former Mitsubishi Motors plant in Normal, Illinois, where it plans to build electric pickups and crossover vehicles. The R1T pickup truck is now expected to go into production in June 2021, and the R1S sport utility next August.
Revel mopeds suspended. Two people have died in New York City accidents involving Revel electric mopeds during the past two weeks. Now, Revel is suspending its scooter sharing operations in the city, although it plans to return. Revel is fast joining the flock of electric-powered sharing vehicles on American streets. Its scooters are in Austin, Miami, Oakland, Washington, D.C., and it plans to offer them soon in San Francisco. But if you've ridden a moped, you know that they behave differently than an electric scooter or an electric bike. For one thing, mopeds are driven in traffic, and many Americans have never learned how to navigate either the mopeds or amid cars, buses and trucks. If you try out a Revel, have someone give you some lessons.
VOTE
Many American cities and states have primaries on Tuesday. I've already cast my vote through absentee ballot. If you're registered, please exercise your fundamental right. Elections have never been more important than this year.
See you in September!
Subscribe to the Curbing Cars podcast on Anchor or wherever you get your podcasts.
Follow Curbing Cars on Twitter @curbingcars and on Instagram @curbingcars.